by Audra Espinoza
BK Adventure guides have reported 10/10 bioluminescence since June 15th!
Best Time For Bioluminescence Tour
If you've never experienced a Florida bioluminescent kayaking tour, this is the perfect time to grab a kayak and go. It's at its brightest right now! And if we are lucky, it should last until at least mid-September.
Watch the sea life of the lagoon light up as you paddle through the bioluminescent lagoon. See the phenomenal spectacle of blue glowing manatees, dolphins or rays as the bioluminescent plankton coats their bodies as they glide through the water!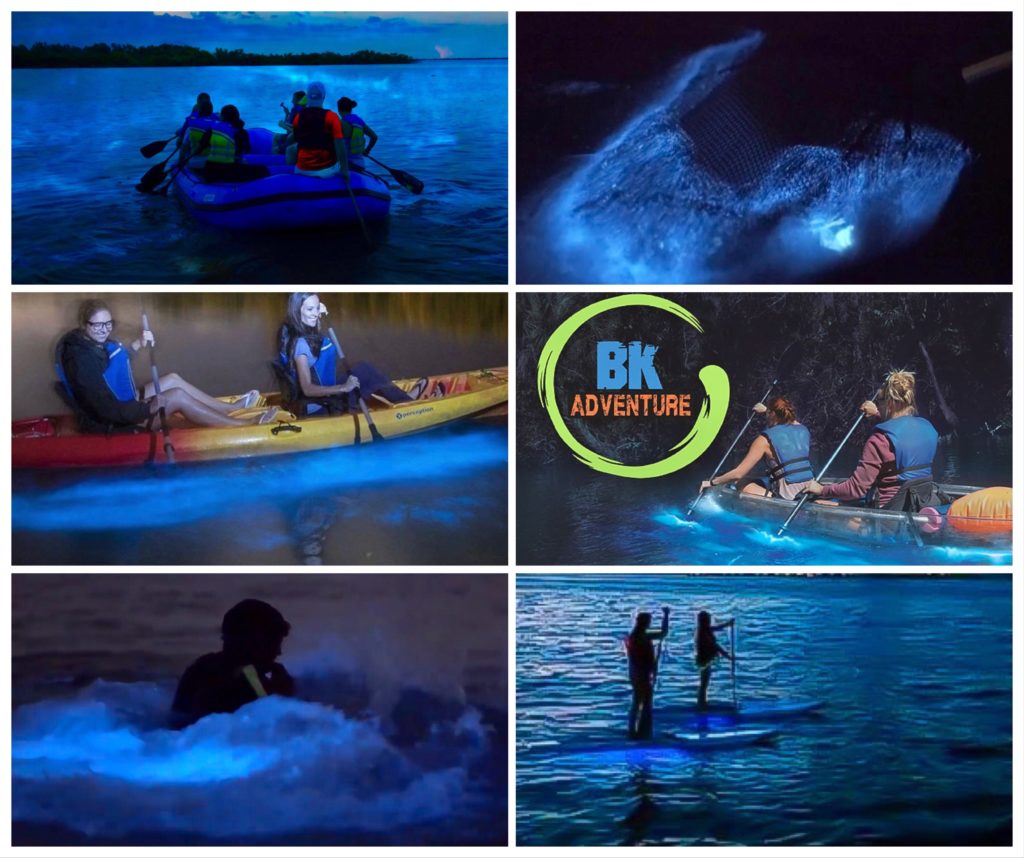 Florida's warm summers are the perfect time to go on a nighttime kayak tour. The dinoflagellate glow brightly from May through October making our waters look like Pandorian wonders from Avatar.
With each touch of a paddle or even your hand, you'll be fascinated by the splash of blue sparkles on the water's surface! As if this wasn't enough, on these dark summer nights – look up! The sky is filled with its own light show of millions of sparkling stars. With no light pollution, the night skies are spectacular.
Florida Bucket-list Trip
This year's most popular review comment is "add this to your bucket-list!"
The guides from BK Adventure are reporting bio to be 10/10 most nights of this season, which means it is the best bioluminescence people seen in many years. The water is producing hundreds of blue-green glowing dinoflagellates (plankton).
Florida's Space Coast is becoming one of the most popular places in the world to see bioluminescence. The bright blue glow is better than that of the caribbean when the summer high season comes.
Clear Kayaks and Bioluminescence – Yes!
BK Adventure's clear kayaking is a remarkable way to experience this phenomenon. They also offer tandem kayaks and family rafting. Something for everyone. On the tour, guests are given a life jacket, lights and a kayaking/rafting-101 speech with safety precautions taken seriously. It might sound like too good to be true or even a celestial experience, but believe me, words can't even start to describe this spectacle; you have to experience it to understand! A-MA-ZING!
BK Adventure
Website: https://www.bkadventure.com
Phone: 407-519-8711
Author: Audra Espinoza is a freelance marketing and PR writer from Venezuela. She lives in Orlando, Florida.