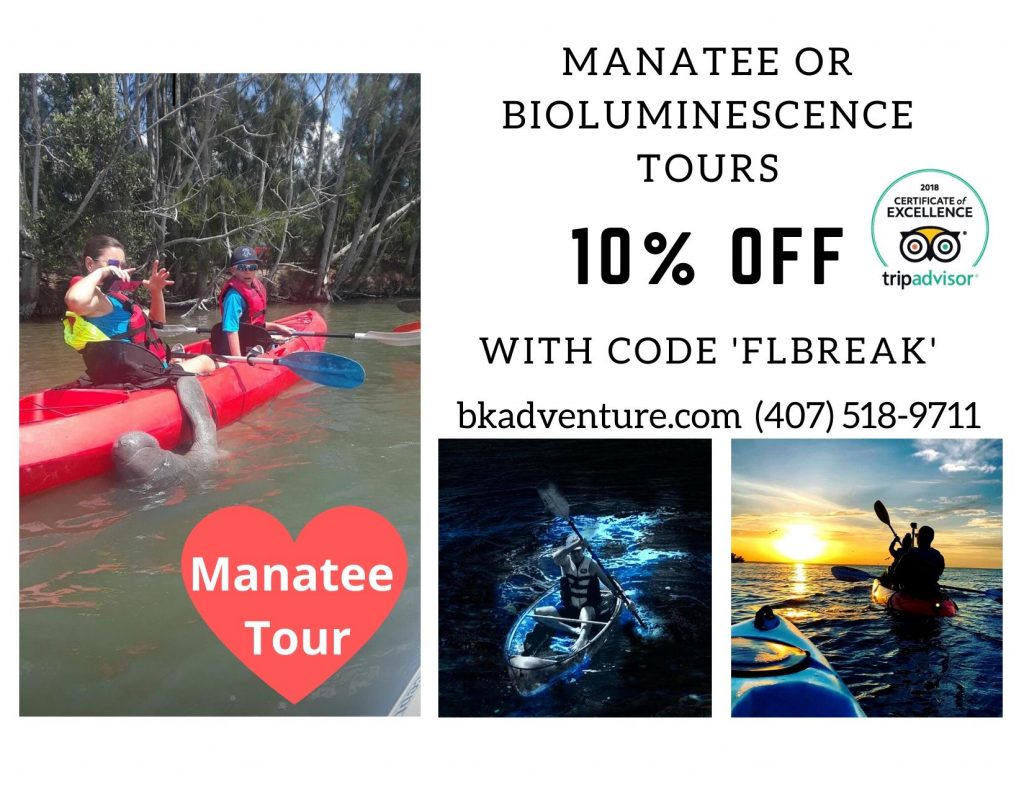 Spring Break Deal!
We ♡ students, and so for Spring Break we're offering a deal for you all!
Use promo code FLBREAK and receive 10% off your entire booking
Want an extra discount? Comment on this post tagging your school (or your childs' school) and tag a friend or family member you want to go with ➡️ receive an additional 10% off
This equals a 20% discount off your entire booking
After tagging your school and a friend, we will send you a message with your additional promo code shortly 😊
Valid for our Dolphin and Manatee tours and any of our Bioluminescence tours
Valid through April 15th
Click here to book your tour now!
SUNSET DATE NIGHT – Wildlife, Dolphins and Bioluminescence Kayaking Tour
Join us for – SUNSET DATE NIGHT – which combine two of our most popular tours – manatee/dolphin and bioluminescence. On this amazing sunset tour, see dolphins, manatees and birds then when it gets dark… see the glowing bioluminescence (in winter its comb jellies; summer its dinoflagellates). All those amazing experience only for $75 per guest! Call us to make your reservation or book Sunset Tour online here!
(Please remember, nature is never guaranteed, but the wildlife described above are what we usually see daily on this tour.)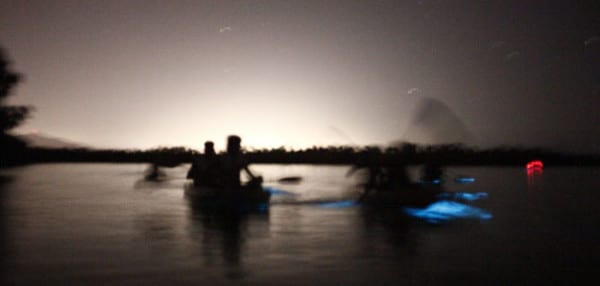 Have A Group of 10 or More for a Bioluminescence Tour? Get 10% off per person.
Bring your birthday party, workmates, and social group out for a fun night of bioluminescent kayaking! This is great for Team Building!
Click Here to book: Bioluminescence Tour online – use code: BIO10
This code activates when you book 10 or more people. Please phone us is you need help organizing your tour: 407-519-8711