Are you looking for some adventure outside of the Bike Week scene in Daytona Beach? Look no further! Here are seven unique experiences, all located within an hour's drive of Daytona Beach, that will give you a break from the crowds and leave you with memories to last a lifetime.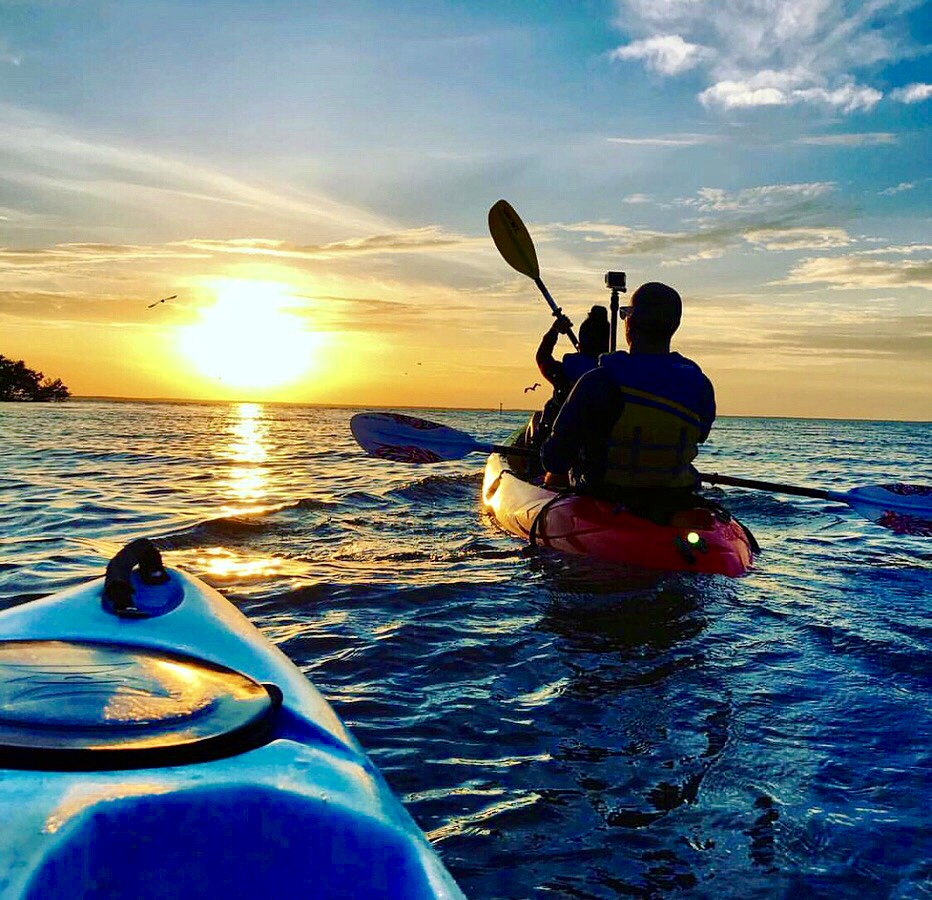 Bioluminescence Tour with BK Adventure
Experience the magic of bioluminescence on a tour with BK Adventure in the Indian River Lagoon. Watch as the water comes alive with the glow of comb jellies and dinoflagellates under the starry sky. With skillful guides and all equipment provided, this is the perfect adventure for those looking for a unique and unforgettable experience. BK Adventure is known as one of the top companies for bioluminescence tours and was even named the 2023 Best Eco Adventure of the Florida Space Coast, so you can trust that you're in good hands. For those looking for other adventures, BK Adventure also offers sunset tours in Titusville and Cocoa Beach, as well as dolphin and manatee tours for the whole family.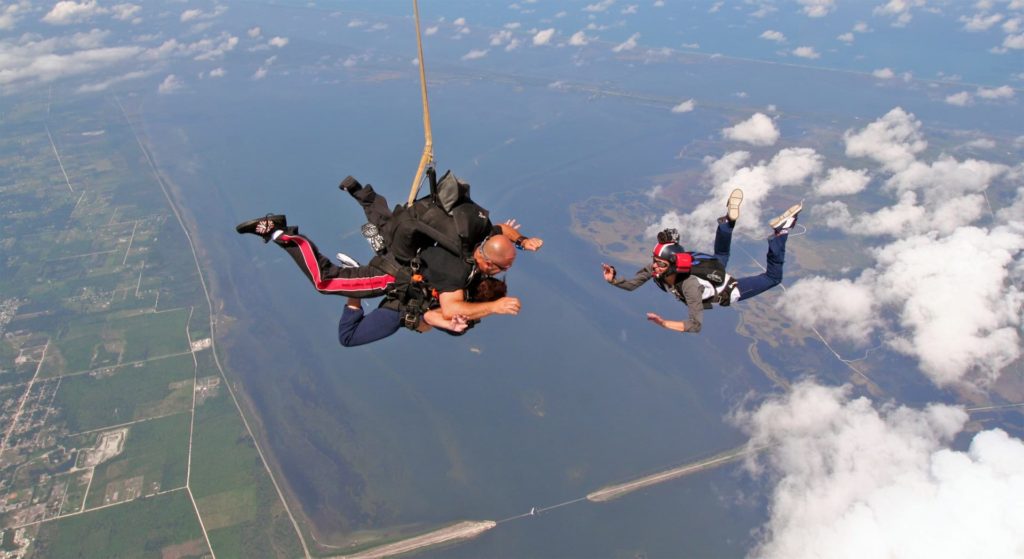 For those who are looking for an extreme adrenaline rush, Skydive Space Center in Titusville offers a tandem skydiving experience that will take you to new heights – literally! Jumping out of a plane at 13,500 feet, you'll experience the thrill of freefalling at 120 miles per hour before your parachute opens and you can enjoy a peaceful descent with breathtaking views of the Space Coast. The experienced instructors at Skydive Space Center will ensure your safety and provide you with all the necessary equipment, so all you have to do is focus on the thrill of the experience. This is a perfect activity for adventure lovers looking for a unique and unforgettable experience.
Biking on the Beach with A1A Beach Rentals in Cocoa Beach
Take in the beautiful scenery of Cocoa Beach with a leisurely bike ride on the sand. A1A Beach Rentals offers bike rentals for all ages, so you can explore the beach at your own pace. Stop for a picnic or take a swim in the ocean – it's the perfect way to enjoy the Florida sunshine.
Step back in time and explore the historic Ponce Inlet Lighthouse, the tallest lighthouse in Florida. Climb the 203 steps to the top for breathtaking views of the Atlantic Ocean and Intracoastal Waterway. Take a guided tour to learn about the lighthouse's rich history and the lives of its keepers.
Airboat Tour with Midway Airboat Rides in Christmas
Experience the thrill of an airboat ride through the Florida Everglades with Midway Airboat Rides. Located in Christmas, just outside of Orlando, their tours offer a chance to spot alligators, bald eagles, and other wildlife in their natural habitat. With a variety of tour packages available, you can choose the one that fits your schedule and budget.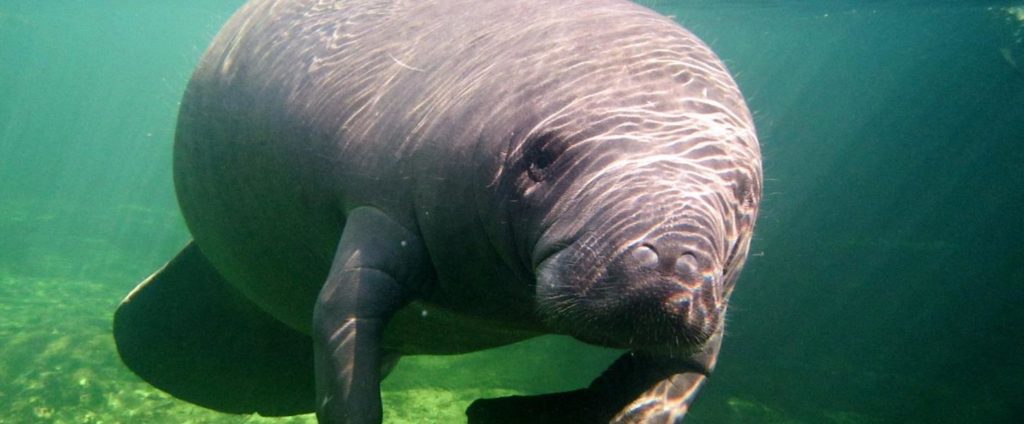 Escape the hustle and bustle of Daytona Beach and head to Blue Spring State Park for a relaxing day in nature. Take a dip in the crystal-clear waters of the spring, go for a hike on one of the park's many trails, or rent a kayak or canoe to explore the St. Johns River. And if you're lucky, you may even spot manatees!
Ormond Beach Scenic Loop and Trail
Take a scenic drive down the Ormond Beach Scenic Loop and Trail, a 30-mile route that winds through some of Florida's most beautiful landscapes. Along the way, you'll pass by historic homes, sprawling parks, and stunning beaches. Keep your eyes peeled for wildlife, including dolphins, pelicans, and even bald eagles.
So, there you have it – seven unique experiences, all located within an hour of Daytona Beach, that will add some excitement to your Bike Week trip. Which one will you choose?