Are you looking for the most unique things to do in Florida? The kind of adventure that will blow up your Instagram feed and make your friends envy your vacation? Well, here are 10 things to do in Florida locations that are so naturally beautiful, they will think you were on a Nat Geo expedition. If you want a great alternative to theme parks, try some of these local sites:
Topping the list of unique things is bioluminescent kayaking tours. This night tour takes you to the Florida's famous Indian River Lagoon to see that waters light about with a bright blue-green glow. Remember in the movie Avatar where each time they take a step, the luminescent plants light up? Well, this is just like that, except you light it up with the splash of your kayak paddle. BK Adventure offers regular kayaks, family rafts, and the spectacular clear kayaking bioluminescence experience. Tours depart every night throughout the year. In summer you will see glowing plankton, in winter you will see comb jellies that light up.
When SpaceX took over the launch pads at Kennedy Space Center, it revitalized the space industry in Titusville, Florida and Florida's Space Coast. If you are travelling to the Orlando, Daytona Beach or Cocoa Beach area, it is worth a look at Space X's launch schedule online to see if you can work it into your travel plans. There is nothing quite like the rumble of lift-off! One of the best viewing locations is the Canaveral National Seashore, which boasts miles and miles of unspoiled native Florida beaches. If you get the chance to see a night launch, don't miss it – it's absolutely spectacular!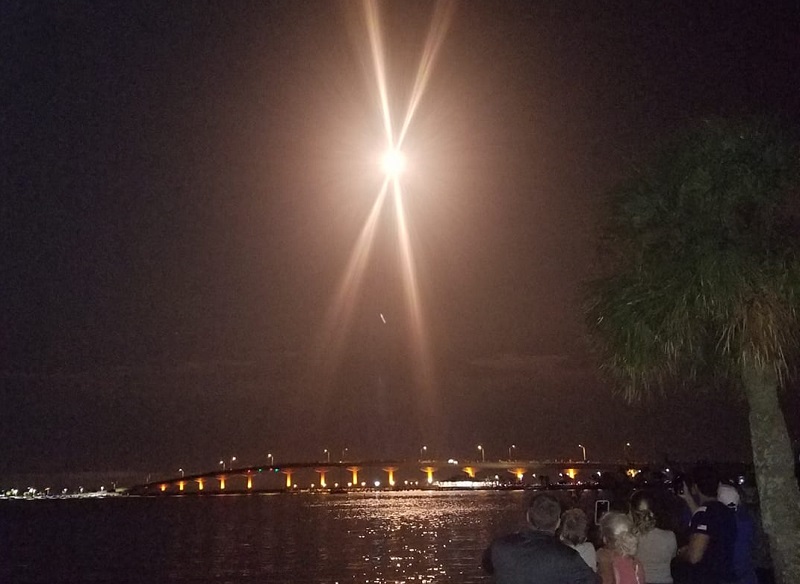 This pre-historic cave is part of Florida's magnificent springs system, and is minutes away from Ginnie Springs, Silver Springs, and Manatee Springs. Free swimming is not allowed at Devil's Den, but snorkeling and scuba are. This unique cave – spring is open daily and snorkeling equipment is just $10 plus the price of admission. There is camping on site, plus many other camping options at the other nearby springs. Remember, water in the springs is a constant 72 degrees, so it's a great place to cool off in the Florida summer!
There are two places you can swim with manatees in Florida. The most famous is on the Crystal River. There are many tour operators organizing manatee snorkel tours throughout the year, but the best time to go is January thru March when the manatees come into the warm waters of the spring fed Crystal River. The other place to do a snorkel with manatees is near Blue Springs State Park.
This national treasure will require some pre-planning, but it is soooo worth it. The Dry Tortugas National Park is an old fortress in the Caribbean Sea off the coast of Key West. You will have to take an early morning boat to get out there. Once on the island, enjoy hours of snorkeling, exploring, and relaxing on the beach on one of the world's most unspoiled and historic islands.
Do you want to see how the natives of Florida lived some 500 years ago? Spend a night in the Everglades Huts. These thatched roof glamps are for the truly adventurous as they are in the heart of the Everglades (can you say hot and buggy?). They are built today by the local Miccosukee tribe, but are like the same style used by the mighty Calusa who also lived in the region during ancient times and the more peaceful Ais of east Central Florida.
Florida mermaids were once a main tourist attraction at the Weeki Wachee Springs in the 60's and 70's. The Mermaid show was open at Weeki Wachee Springs until recently, but no worries, you can still see the original mermaids – manatees – much of the year. These aren't the only springs you should check out. There are too many to name them all, but Ginni Springs, Rainbow Springs, and Rock Springs are all great bets. In summer, Rock Springs features tubing where you can float for hours in the crystal clear waters!
If airboats were not invented in Louisiana, then surely they were invented in Florida. With the world's most famous swamp (The Florida Everglades, which is actually a river) running through the middle of the state, an airboat ride is a Florida must-do adventure. You can find airboat rides from the northern border near Jacksonville, to the reaches of south Florida. They are a great way to see alligators, swamp snakes, and wading birds as well as the amazing indigenous plants of Florida waterways.
You have not seen real Florida until you have visited the Oldest City in The USA – Saint Augustine. Founded the Spanish after Juan Ponce de Leon discovered Florida in the 1500s, this charming old city boast many haunted places. If you would like to stay in a haunted house for the night, try the Casa Blanca Inn. There are lots of haunted B & Bs in old St. Augustine, so take your pick. Be sure to check out one of the nightly ghost tours. They are full of history, and definitely spooky!
Florida's state motto used to be "the rules are different here," and that is certainly apparent at beaches 11 – 13 at Playa Linda on the Canaveral National Seashore (near Titusville). This long stretch of beach is part of our National Parks system, and the views from anywhere are magnificently natural, but nowhere more so than the final 3 beaches where sun-bathers bask totally naked on the Florida coastline. If you are not into nudists, don't worry, beaches 1-10 are great options for a day with the family. They nudists stay at the end of this 5 mile stretch. There is a beach access parking lot with bathrooms every ¼ to ½ mile. Combine this unique adventure with a bioluminescence tour, which happens every night just a few miles away.
Bonus Thing To Do – Tampa Food Tours
Florida is a state that's known for its diverse and vibrant culinary scene, with a wide range of cities offering unique and delicious dishes. Food tours have become increasingly popular in recent years as a way to explore these culinary hotspots and discover new flavors and experiences. One of the best food tour companies in Florida is Tampa Bay Food Tours, which offers walking tours in three locations: Tampa, Dunedin, and St. Pete. We had the pleasure of trying their Dunedin tour and were amazed by the expert guides who took us on a culinary journey through the best hotspots in the area. From sampling mouth-watering food to trying local beer and cocktails, while learning about the rich culture and history of the area, Tampa Bay Food Tours offers a delightful and unforgettable culinary experience. By booking a food tour, you can discover great cuisine, learn some local history, support local businesses, and meet new people all in one day. So, don't forget to add a food tour to your itinerary on your next trip to Florida.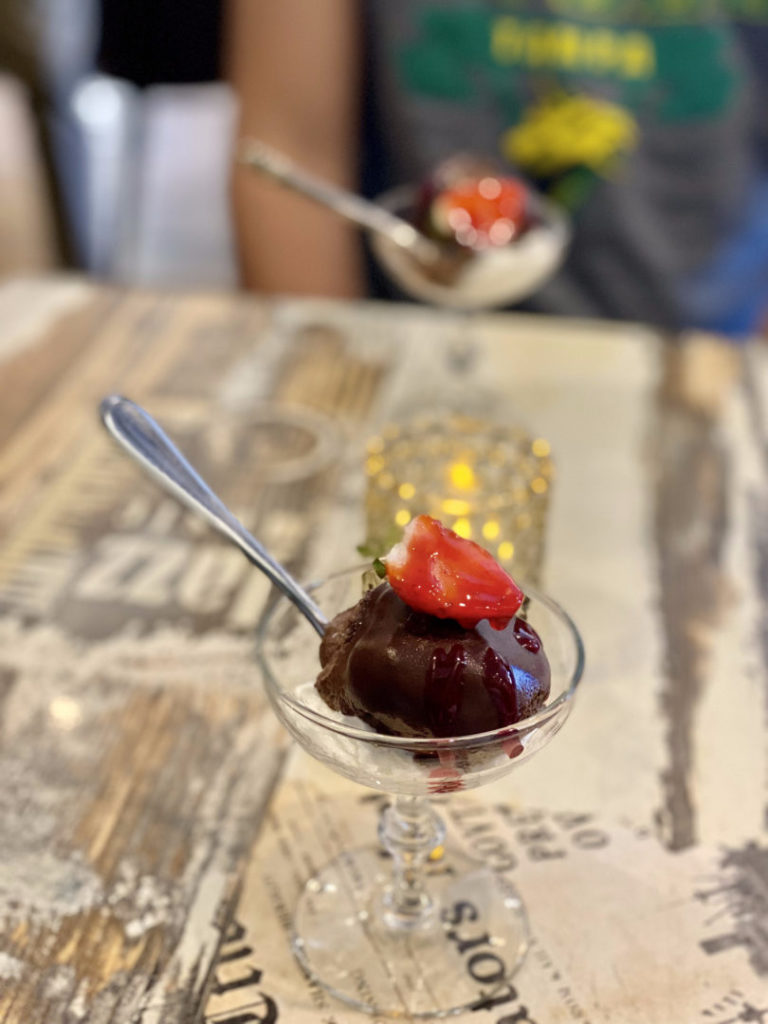 ‌
Need more ideas about unique things to do in Florida? Contact our friendly team of advisers at BK Adventure. We know wild Florida; we love adventure! You can book any of the BK Adventure mentioned in this post by clicking here: BK Adventures Florida