Are you looking for some Insta-worthy new adventure for your 2021 Florida Spring Break? The Orlando area has endless things to do. So, if you need a place to start, here are some ideas to help you plan a perfect 2021 Spring Break in Orlando, Florida. There's a fun for kids and adults alike!
Kayak Among Dolphins, Manatees, and Bioluminescence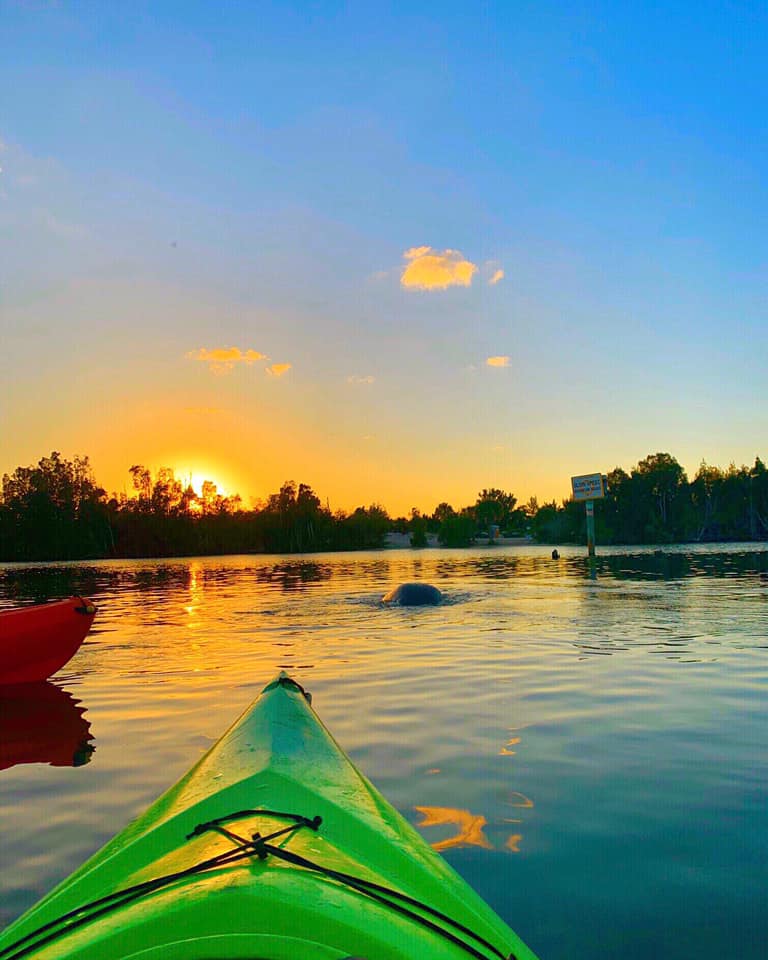 Kayaking is a staple Florida recreational activity, and for good reason. There's always something to see when kayaking on our waters. Take a Dolphin & Manatee tour with BK Adventure and get the opportunity to see pods of hunting dolphins and lazy, relaxing manatees. Or go on a Sunset bioluminescence tour and watch as the water lights up with blue and green bioluminescent organisms. If you want the best of both worlds, the Sunset & Bioluminescence tour is a combination of both to see all the wildlife there is to offer. (Don't forget to check here for current discounts on tours). 
Clear Kayaking Bioluminescence Tour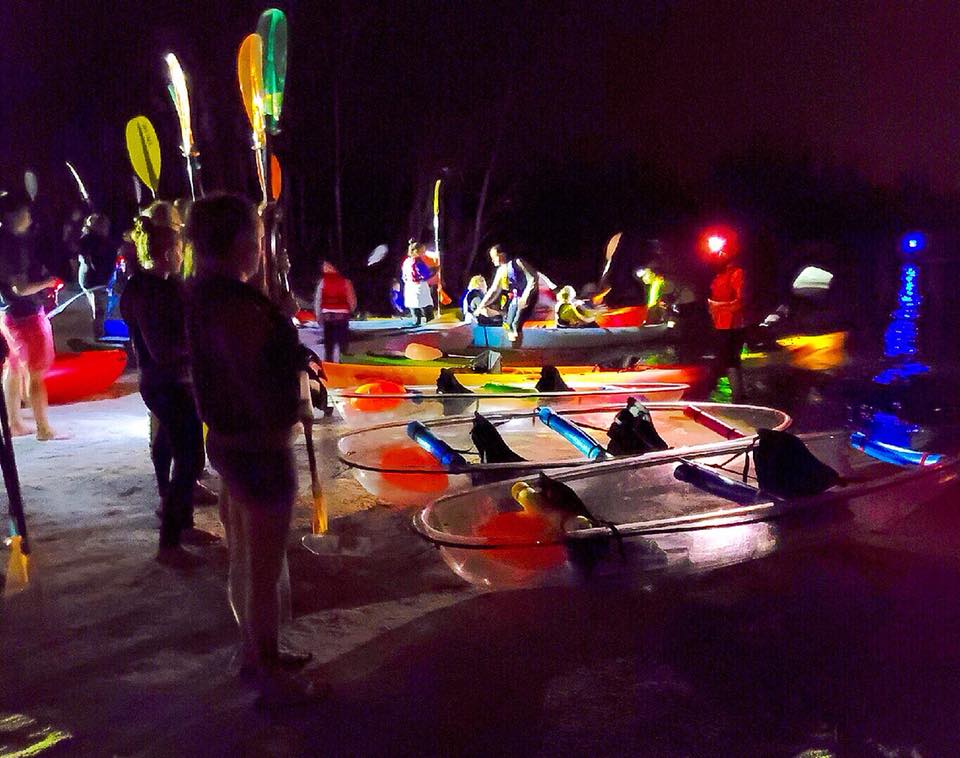 Not into sunsets? Try a clear kayaking bioluminescence tour. These tours launch every night from the Merritt Island Wildlife Refuge. These are considered a must-do adventure for Florida. Find out more here: https://www.bkadventure.com/package/bioluminescent-kayaking-clear-kayaks/
You can call BK Adventure for a same day booking: 407-519-8711
Play at a Classic Video Game Arcade

Located in the heart of Orlando, Player 1 Video Game Bar offers a fun night of drinking and nostalgia. Play classic arcade games with a mix of new video games with friends and family on a night out. You do need to be over 21 to visit, and they are open daily from 4pm to 2am. It's a unique way to end a day in Orlando!
Ride a Swan at Lake Eola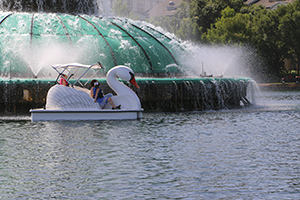 Lake Eola is a beautiful area that often has different things going on, like festivals or movies at their amphitheater. Head over on a Sunday morning, then walk to nearby Thorton Park for brunch. Thornton Park is a lively downtown neighborhood with quaint bistros, bars and cafes. There are also a variety of shops and restaurants to check out while you walk around Orlando. While you're at Lake Eola, don't forget to rent one of their swan-shaped boats that are an homage to the many actual swans who call the lake home.
Check It Off Your Bucket List by Visiting the World's Largest McDonald's

If you've ever wondered where the largest McDonald's in the world is located… now you know! This is a good pit stop for the family to check out their extended menu, including pasta and Belgian waffles, as well as their large arcade that boasts over 100 games.
Discover the Treasures of the Titanic
Are you a fan of the movie Titanic? Go back in time and visit this exhibit with artifacts from the real Titanic. They have over 200 items that were recovered from the original Titanic wreckage. You can take a tour throughout the exhibit as if you were a passenger back in time and even receive your own boarding pass. In addition to their exhibit, they offer a dinner gala on weekends with rave reviews.
Find some alligators on a Private Airboat Ride

Spirit of The Swamp Airboat Rides offers private (and public) airboat rides for a great experience on the water. Speed through Florida's swamps and get a view of the scenery as well as an eyeful of the alligators found sunbathing or swimming through the water. You'll also get to see a variety of birds and other wildlife that call these areas home.
Have an Adult Beverage at the ICEBAR

If the Florida heat is getting to you, visit the ICEBAR to cool off. Selling a variety of alcoholic drinks, this bar is kept at below freezing temperatures, and once you walk in you will be handed parkas and gloves. They also have a fire lounge to stay cozy if you're getting too cold. Make sure to check out the many ice sculptures they have too.