A List Of The Perfect Holiday Gifts For The Florida Adventurer That You Love – Give The Gift Of Adventure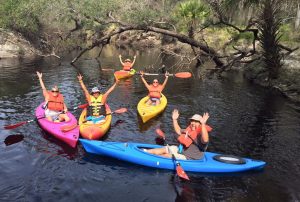 We all have an outdoorsy family member who can be a bit difficult to shop for. Without asking them outright what they want this holiday season, it can be difficult to know what is a good gift that they will actually enjoy! Well, this list is for you! Here are our top 10 gift picks that any Florida Adventurer will love! No matter if they are a hunter, fisherman, camper, or wanderer!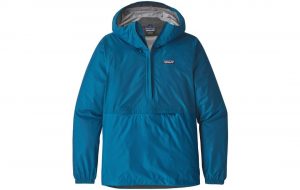 All Floridians know how unexpected midday showers can dampen an afternoon. With this lightweight, water-resistant jacket, your loved one won't have to worry about sitting uncomfortably wet. This awesome jacket retails from $83 to $199. But the best part? It folds up to fit into its own pocket! Plus since it is made by Patagonia, you can count on high quality. No adventurer who unwraps this gift will be disappointed!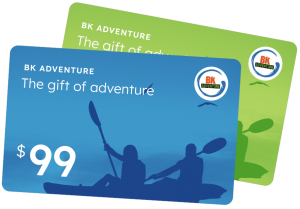 What better a gift to give someone who loves the outdoors than a wildlife tour? A BK Adventure gift certificate can be used on any of our awesome tours and does not expire! You decide which tour the certificate is for, how many seats you would like to reserve and all they need to do is call our office to schedule the tour. Give more than a gift, give an adventure!
A hammock, a good book, and two trees is all that an adventurer needs to relax. This camping hammock can check one of those boxes and put a smile on a loved ones face. This hammock folds up into a small pocket that can be thrown into any day pack or the back seat of any off roading car. The color and pattern options are almost endless so that you can be sure your friend or family member will fall in love with their new-found happy place.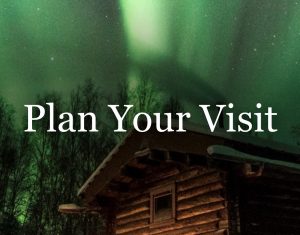 Is your loved adventurer always on the go around the country? These NPS passes waive the entrance fees to more than 2,000 federal lands! From The Everglades National Park to The Great Smoky Mountains, Yellowstone and Denali. This pass is their pass to lands across the United States! Prices vary from pass to pass, but the memories are endless.
Buying clothing for other people can be difficult and feel a bit risky, but it is difficult to imagine an outdoorsman not being excited about new a new PFG shirt! All of their clothing is fashionable, functional, and well made. They make everything from rain jackets, to sweatshirts, to t-shirts. If you do not want to take a risk on clothes, this 45L Thermal Tote will get well used on every future fishing trip.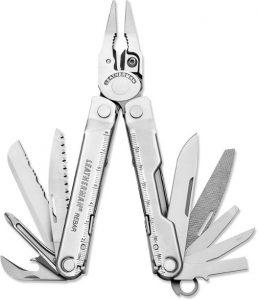 A multi-tool should be in everyone's tool kit, camping bag, fishing bag, or go-bag. A Leatherman will make your loved one smile from ear to ear! Leatherman is a well known, reliable, time tested brand that you cannot go wrong with. As long as this multi-tool is cared for, it will always be ready to use when needed.
HydroFlasks have garnered a large amount of popularity in the outdoorsy world due to their amazing ability to keep water cold. On a hot summer day out in nature, there are few things more refreshing than cold water. These double-walled stainless steel water bottles keep their contents very cold or very hot for long periods of time. The outer coating does not attract condensation. What more can you ask for in a water bottle? Maybe just a handle, so they have those also! Pick up this simple gift that will keep on giving.
As we all know, spending long periods of time in the elements can do some long term damage on our body's largest organ, our skin! So give the gift of recovery. This skin cream is vega, cruelty free, and non-toxic. An all around good feeling gift! Sometimes getting a gift that reminds us of necessary "me time" is truly needed. I may even pick up a jar of this stuff for myself!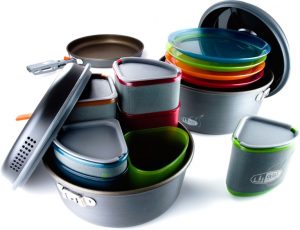 On long camping or hunting trips, tasty food is not always easy to prepare. Protein bars and trail mix will only last so long. A good cook set is an important part of any long period of outdoor activity! This is one more gift that will keep on giving! This cooking set is perfect for people who camp in groups with family or friends. Everyone in camp will thank you for this gift as they sip their morning coffee through an insulated cup and eat breakfast off of a real plate.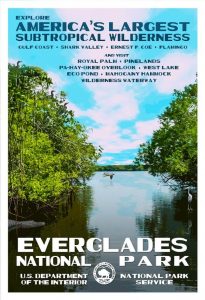 Robert B. Decker is a graphic print artist who has designed art for each National Park. The Everglades, the iconic image that many have when they think of wild Florida, would add an artistic, natural touch to the home, hunting cabin, or RV of any Florida Adventurer. Or if there is another park that you know your loved one is more fond of, check out Decker's other works! I personally have one of these posters for every National Park I have visited and they are my favorite decor items that I own!