7 Unique Things To Do Near Cocoa Beach
Cocoa Beach is a fantastic spot to get away and catch some sun. There are plenty of iconic things to do along the coast like learning to surf from one of Ron Jon's instructors or having dinner surrounded by the stunning views of the famous Cocoa Beach Pier. However, the greater Cocoa area has plenty of hidden gems to discover in the moments when you're ready to leave the sand behind.
Cocoa Beach Aerial Adventures is like no other ropes course or zip lining experience you've ever had before. First of all, because you don't have to choose between ropes courses or zip lines – you get to do both! Second, their 7 different trails are suspended from 45 foot poles in the canopy of breathtaking 100 year old live oak trees! Each guest gets to start their climb on a beginner's course to get a feel for the safety equipment being used, but from there you get to decide how you want to spend your time and have the opportunity to work your way through their intermediate and advanced ropes courses. There are always guides present who are ready and willing to help, but they allow guests to test their problem solving skills before stepping in to help (unless you ask for help, of course). This is the perfect way to see all there is to see of Cocoa Beach from one convenient location, climb your way to amazing views of the city, the Banana River, and the Atlantic Ocean!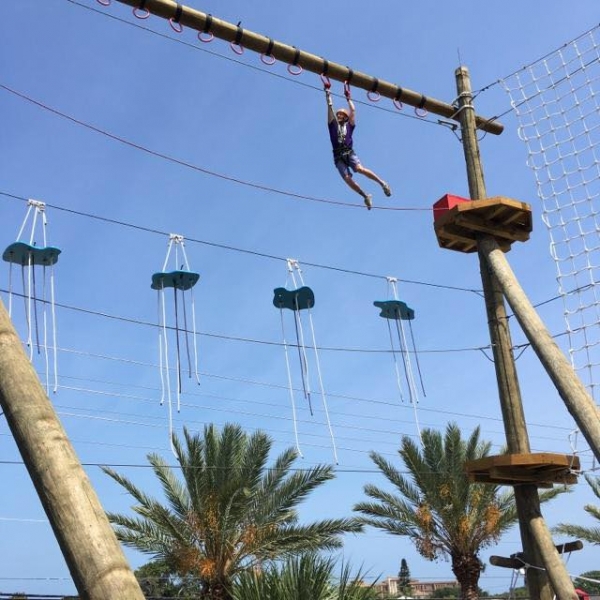 Most people go their entire lives without ever seeing a manatee in their natural habitat. BK Adventure gives you not only the opportunity to see them, but to get up close and personal with them! Manatees are extremely curious creatures, and anything new that comes into their territory must be explored! Because of this, manatees coming right up to your kayaks is a pretty normal experience on these tours, and while it's happening you're allowed to take all the photos and videos that you want! Tour guides are all extremely knowledgeable and informative about these gentle giants and the entire ecology of the estuary that you'll be paddling in. You won't want to miss this once in a lifetime opportunity!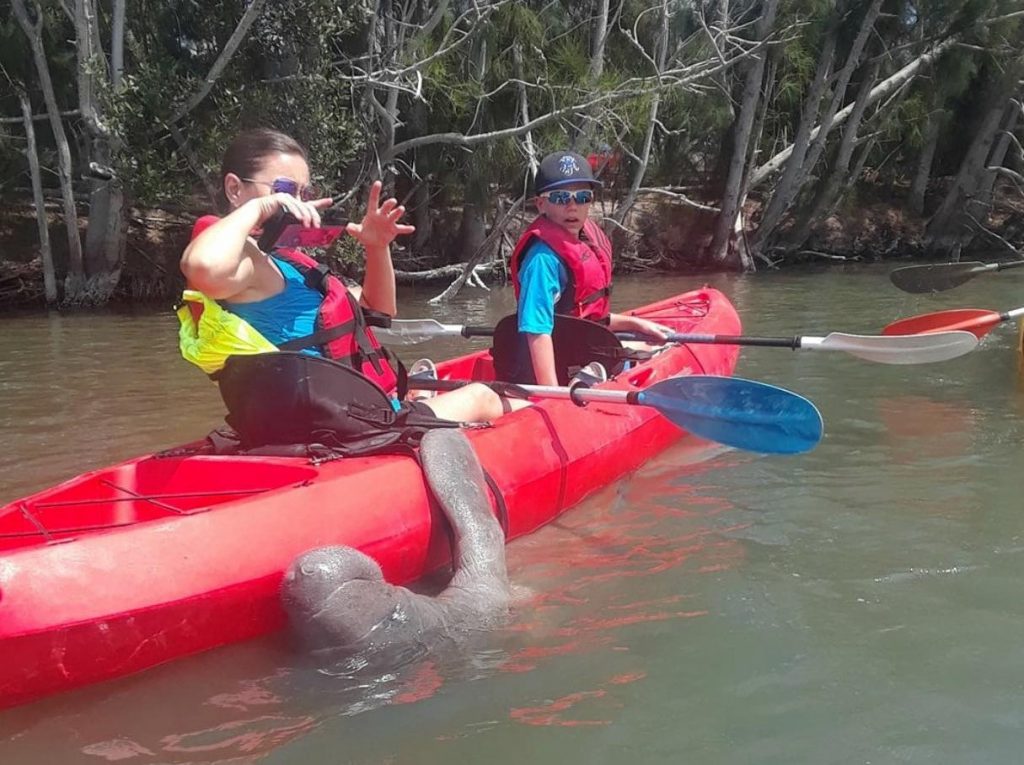 The Obloy Family Ranch is a 110 acre fully functioning ranch that has a little something to offer for everyone! There's a petting farm with over 30 types of animals where you can get up close and personal with each animal, and have the option to purchase food so they can eat right out of your hands! They offer guided horseback trail rides for adults and children over the age of 10 and pony rides for the little ones. For the whole family there are train rides, monster truck rides, and more! If you're looking to sneak away from the kids, they have their own saloon where they serve their homemade wine. This spot is ideal for a spontaneous day trip when you find yourself with some free time, as none of the above activities require reservations!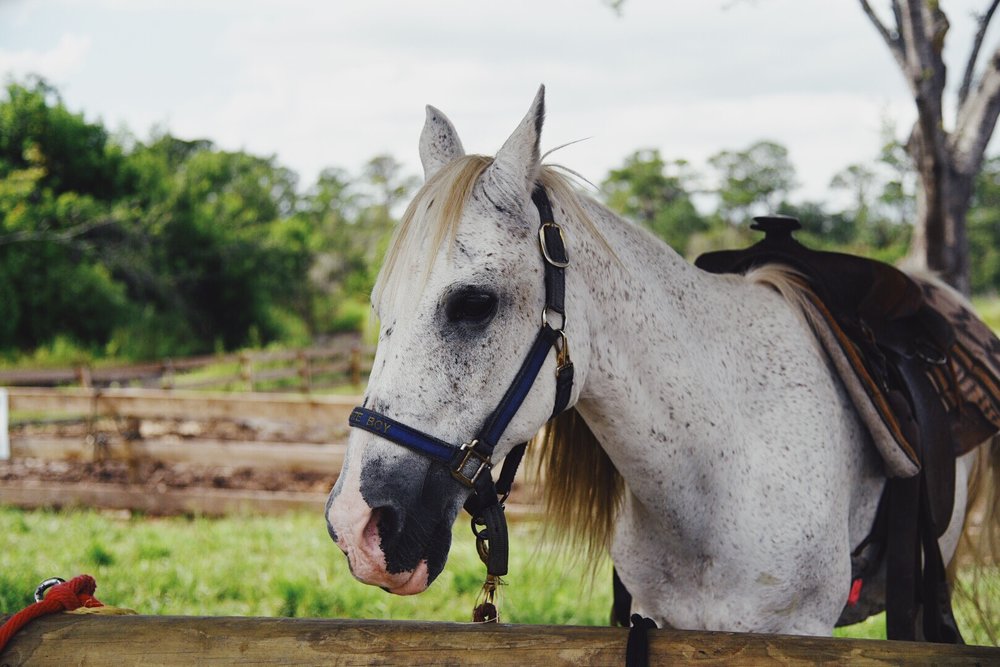 Looking for the best views of the ships and the Space Center? Look no further! The Exploration Tower at Cape Canaveral gives you just that. They've got 7 stories of great views that include both indoor and outdoor observation decks. Most floors also contain interactive exhibits on subjects such as the port's origin and history, the cargo and fishing vessels you'll see, and the frontiers of air and space. If you happen to be in town for a rocket launch, this is the perfect spot for viewing! Just make sure to contact them in advance for this type of occasion, as space may be limited.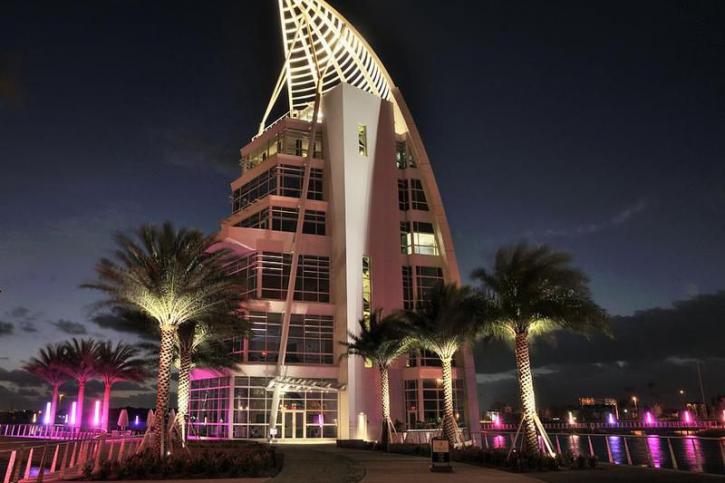 For those who want to turn their vacation into an adventure, nighttime kayaking in the bioluminescent water is the way to go! At night, the Indian River Lagoon glows as you splash around the plankton and comb jellies (but don't worry, these jellies don't sting!) BK Adventure offers guided kayak tours from multiple locations in the Cocoa Beach and Titusville areas. Guests will be able to navigate between islands covered in mangroves, explore canals and witness Florida's wildlife while paddling around in glowing bioluminescent waters. If you're feeling a little extra adventurous, you can even book your tour in a completely clear kayak to see the bio glow underneath you!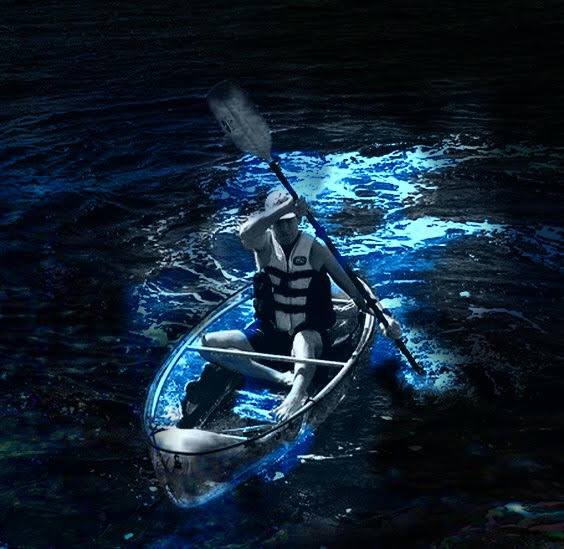 This 430+ acre bird and wildlife sanctuary sits among canals between the Indian and Banana Rivers. Entrance to Ulumay is free of charge and the sanctuary can support many of Florida's favorite outdoor activities such as bird watching, fishing, hiking and kayaking. The location is cited as a former city of the Ais Tribe, a group of Native Americans native to the Space Coast of Florida. As a result, the sanctuary has some really rich history surrounding it. This is a perfect spot to see brown pelicans, spoonbills, alligators and so much more of Florida's diverse wildlife. There is even a watchtower you can climb to get a bird's eye view of the sanctuary and it's surroundings!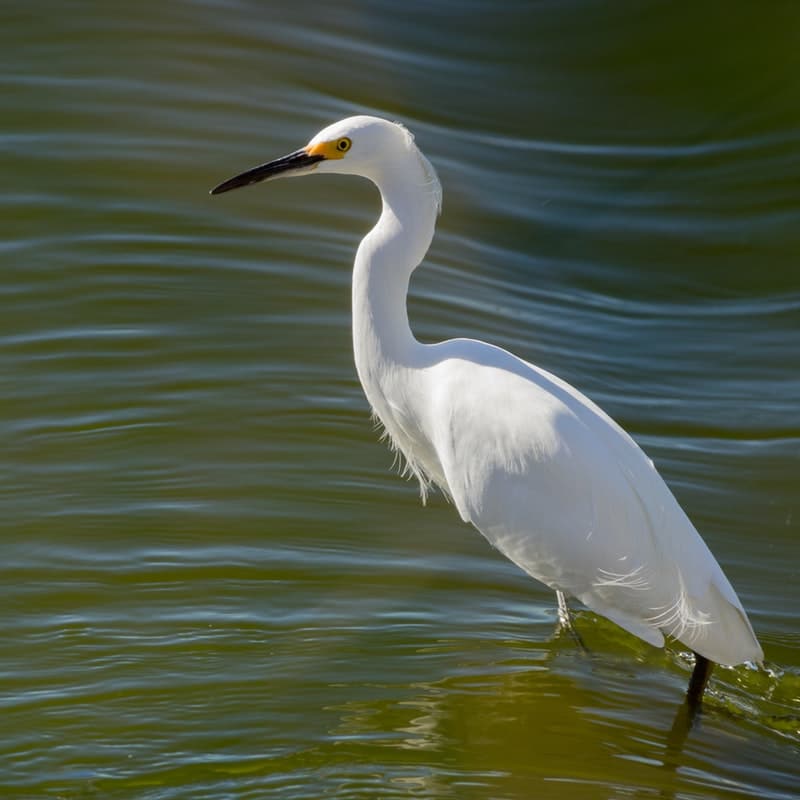 Brevard County, also known as the Space Coast, has a rich and deep history dating back thousands of years. This museum has two wings of exhibits covering the history and nature of the region. Exhibits include life sized replicas of prehistoric creatures that once reigned supreme in Florida, the insight onto the booming railroad and citrus industry, and so much more! Admission is less than $10 and is great for curious minds who want to learn more about this beautiful place they're vacationing in!