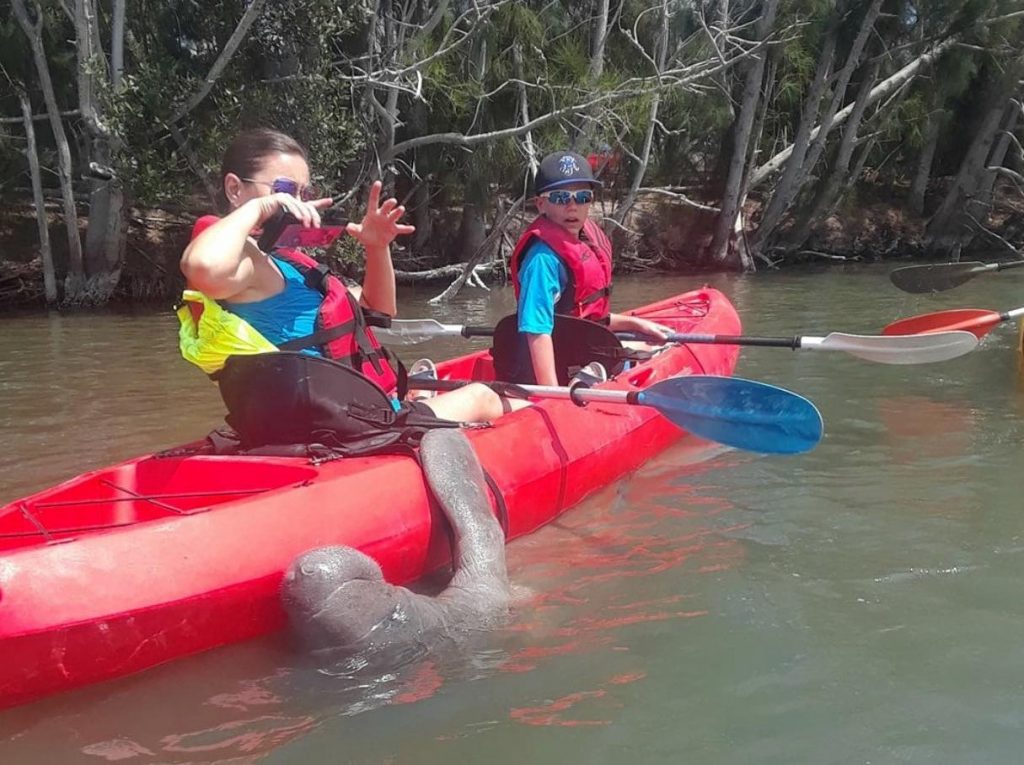 Most people go their entire lives without ever seeing a manatee in their natural habitat. BK Adventure gives you not only the opportunity to see them, but to get up close and personal with them! Manatees are extremely curious creatures, and anything new that comes into their territory must be explored. Because of this, manatees coming right up to your kayaks is a pretty normal experience on these tours, and while it's happening, you're allowed to take all the photos and videos that you want. Our tour guides are all extremely knowledgeable and informative about these gentle giants and the entire ecology of the estuary that you'll be paddling in. You won't want to miss this once in a lifetime opportunity!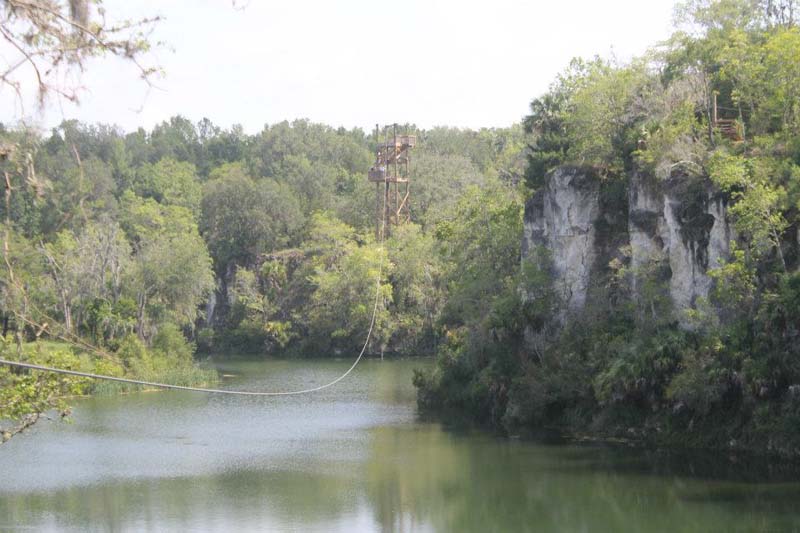 Canyons in Florida seem counter intuitive, but this unique zipline experience gives you just that! Canyons Zipline near Ocala has turned an old rock quarry into a fantastic aerial tour. Pair it up with a horse back ride to get a taste of wild, outdoor Florida.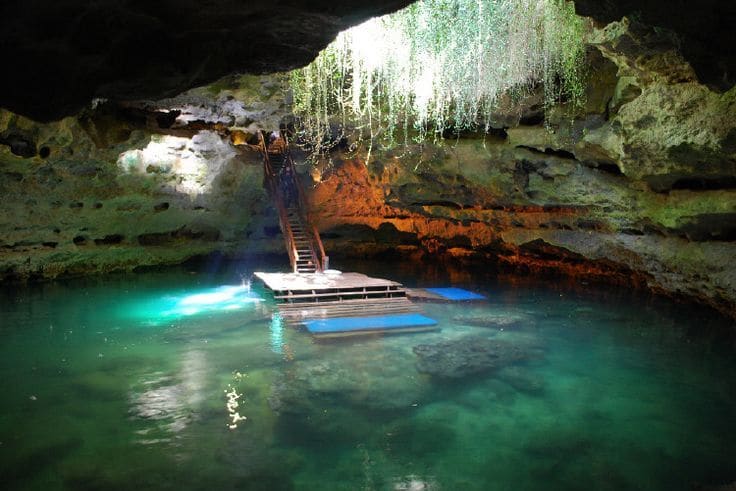 This ancient grotto is part of Florida's springs system. This has been a hot spot for local divers and snorkels for decades. Now visitors to Florida are starting to list it as one of their top things to do. It's near to Ginnie Springs, and Silver Springs, so you can make a day of if you want to explore the north Central Florida springs route. It's best to call ahead to Devil's Den for hours and information as the sometimes have unexpected closures.
4. Florida Keys and Dry Tortugas
Ready to take a road trip down A1A, follow it all the way to the overseas highway and through the magnificent Florida Keys. Key Largo is about 1.5 hours from Miami, and 5 hours from Orlando, but seeing the keys is well worth the trip. If you are on spring break in Florida, plan a 3 day trip down to the keys. They hold some of Florida's oldest history including Earnest Hemingway's house in Key West, and the fortress at the Dry Tortugas (you must plan this ahead as it requires an early morning boat ride). The snorkeling in the keys is some of the best in the world, and the natural beauty on all the islands is breathtaking.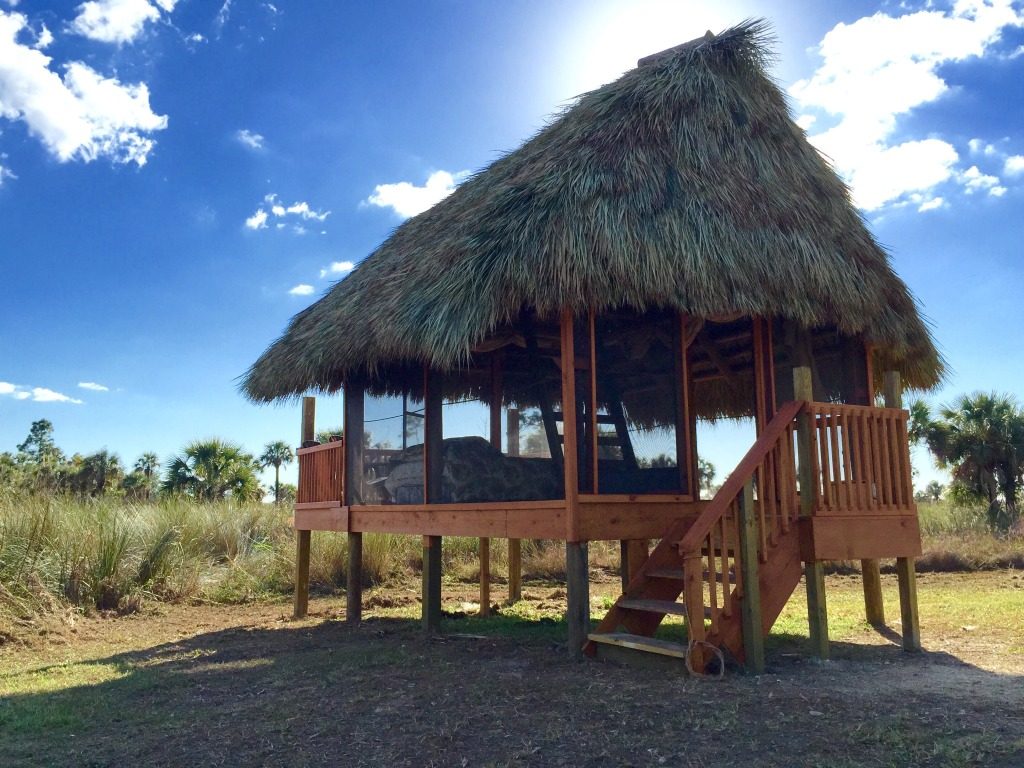 When most people think of the Florida Everglades, they think of alligators, birds and the world's biggest swamp, which is really not a swamp at all. The Everglades is a wide river of reeds that starts hundreds of miles north of what is now called Everglades National Park. This UNESCO World Heritage Site is a protected biosphere because of it's unique wildlife habitat. But at one time it was home to many communities of native Americans. On the west side, the Calusa built chickee huts (pictured above) on stilts to stay dry. The east side of the Everglades was home to the Ais. A tribe of great sea-farers who lived as far north as Titusville, and as far south as Key West.
6. Rocket Launch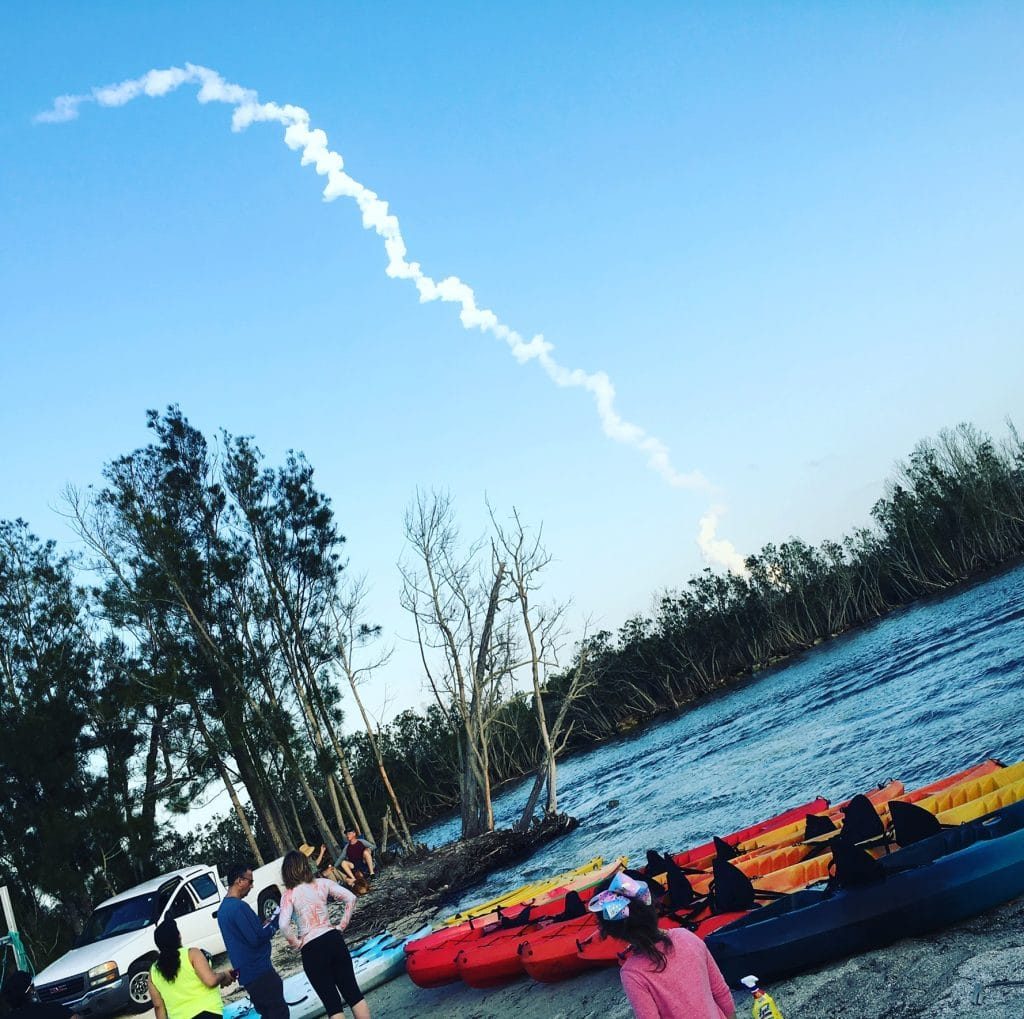 The best place to see a rocket launch is from the Canaveral National Seashore. There is usually a clear view of the launch pad from the beaches, but you could also choose a location on the Merritt Island Wildlife Refuge. We recommend paddling out on the Indian River with a BK Adventure Manatee and Dolphin Tour, or Sunset Tour (if the timing is right) and view the launch from the water. Spectacular!
We know we said 6, but here's another just for fun!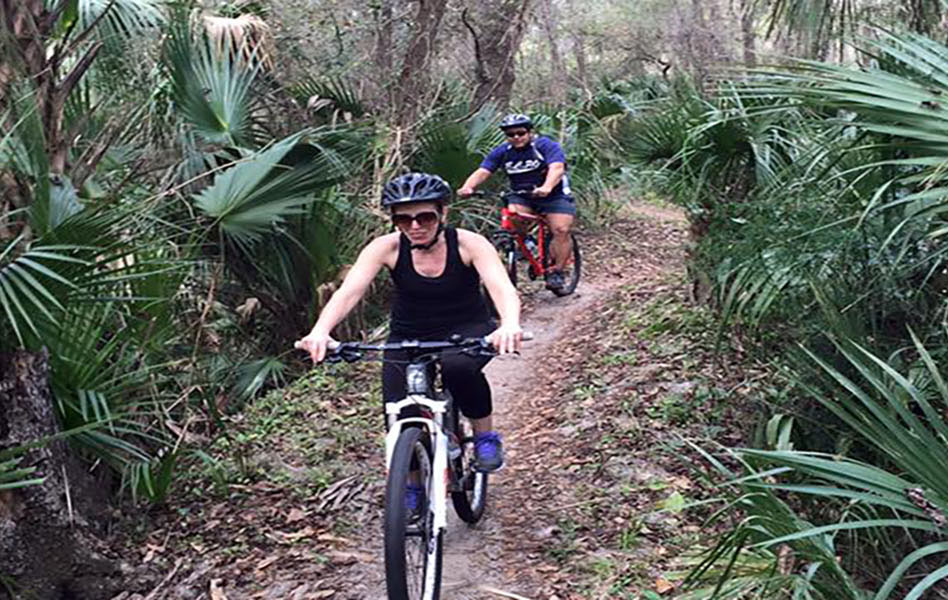 Yes – there is mountain biking in Florida! This bike tour is an action-packed way to see Florida's natural lands and wildlife. Your tour guide will take you down the best trails and point out the wildlife as you bike past. We also tailor this tour to your personal skill level, so while it's always a nice workout, we make it accessible for everyone.