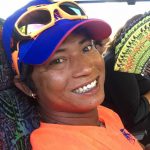 Ramesh BK – Co-owner and Operations Manager of BK Adventure Eco Tours
Ram is an international guide who has outdoor certifications in Swift Water Rescue (ACA), Kayak Guiding (ACA), and Climbing Guiding (PCGI). Ram is the owner of Hardcore Nepal Adventures in Kathmandu, along with BK Adventure Eco-Tours in Florida.   His career as a guide has spanned 16 years and he has lead international groups as a whitewater kayaking instructor, rafting guide, and climbing guide in Nepal, India, and West Virginia. In Florida he leads kayaking tours on the Econlockhatchee, Silver and Indian Rivers. Ram has been featured 2 times on National Geographic (Bas River, India and Silver River, USA), and his climbing guides in Nepal were recently featured on BBC documentary for caving, an adventure activity that Ram is solely responsible for developing in the country. He is an expert at international customer service and guiding.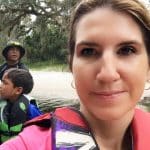 Sandra Krasa BK, Co-owner and Marketing Director – Sandra is the founder of BK Adventure Eco Tours (along with the companies other brands – TREKT Himalaya, Hardcore Nepal & Medical Trek Nepal Volunteers).  She has over 15 years experience in the international tourism and entertainment industry. Sandra is a serial entrepreneur who has started 5 successful companies in travel/entertainment related industries. She is dedicated to eco-tourism and actively involved in training, research and corporate social responsibility.
She is also professor of Public Relations at Full Sail University and is an award-winning documentary filmmaker (HBO Award for Best Short Documentary – "Ocoee; Legacy of the Election Day Massacre").  Sandra's experience and education create the cornerstone of BK Adventure's business outlook and philosophy.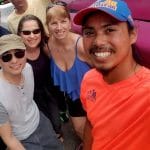 Christian Atalig, Office Manager/Lead Guide – Christian brings 5 years of guiding and outdoor experience to BK Adventure. He is an ACA certified kayaking guide. Christian is an important part of the BK Adventure team as he is responsible for organizing tours and outfitting guides with the proper equipment. Christian came to BK Adventure after working at Forever Florida's eco-tour adventure park. He also has experience working for FEMA assessing natural environmental conditions. Christian gets fantastic reviews for his tours.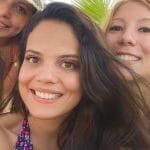 Audra Espinoza, PR and Marketing – Audra has an MBA from Devry University and a BA in Communications from Universidad (in Venezuela) with a specialization in marketing. She has worked for BK Adventure for since 2015 and has been instrumental in the rapid growth of the brand. Audra is an expert at promoting BK Adventure through social media. She has popularized the #GetOutsideFL hashtag (created by BK Adventure) so it has now become popular with people posting images of outdoor adventure throughout Florida.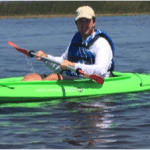 Dylan Chapman – ACA certified kayaking guide. Dylan is an experienced kayaker, having been kayaking since he was 10; he is also experienced in sailing. Dylan likes to teach our guests all the ins and outs of kayaking and he loves telling guests about his native home of Florida.   Dylan is a student at UCF majoring in Economics.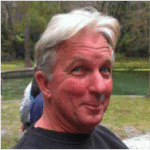 Mark Williams Sr. "Old Man River" – Mark is a University of Florida Extension Certified Master Naturalist, and the most knowledgeable guide at BK Adventure as far as nature goes. If you're looking for a tour leaning heavy on the eco side, this is your guy! Mark has been guiding paddle tours for the past 8 years. He loves travel and adventure and shares his passion for nature with our guests.
Wyatt Blum – ACA certified kayaking guide. Wyatt is our newest guide at BK Adventure and has picked up the trade quite well. Wyatt is a native of Tampa, Florida and grew up on the water surfing and wind surfing. He recently has discovered the joys of kayak fishing. Wyatt is extremely energetic and looking forward to the experience as much as you and your friends!
We gave Wyatt his guide name, "Wiley" – it suits him perfectly!  If Wiley is your guide, your in for a fun ride!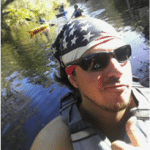 Mark Williams Jr. – ACA certified kayaking guide. Mark Jr, the son of Mark Sr. has been kayaking with for quite some time. Mark has been paddling in Florida with his father since childhood. Though he does not have the master naturalist certification, he has a wealth of knowledge handed down by his father, that he shares with out guests.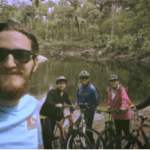 Jonathan Randozza –Jonathan is an aspiring photographer and videographer, so if you want the best guide to take a picture with your phone, this is your guy! All jokes aside, Jonathan excels at both mountain biking and kayaking and is extremely patient and understanding to guests. Jonathan guides and films the #GetOutsideFL series for BK Adventure.