Florida Packing Guide for Spring Breakers: Beaches, Theme Parks, Adventures, and More!
Welcome to sunny Central Florida, the perfect destination for adventure-seekers! Whether you're planning a trip to Cocoa Beach, Melbourne, Orlando, Tampa Bay, Daytona, Titusville, or any of the other Central Florida cities, it's important to pack accordingly. Here are some essential items to bring with you:
What to Wear – Florida Fashion Tips
With warm and sunny weather in the forecast, it's important to pack light and breathable clothing. Shorts, tank tops, sundresses, and flip flops are all great choices. Don't forget to bring a swimsuit for beach and pool days, and comfortable shoes for exploring theme parks or hiking trails. Sneakers are a must for all adventures, and a hat and sunglasses will provide shade and protect your eyes from the sun.
How to Protect Yourself from the Florida Sun
Many visitors from the northern part of the United States or Canada do not realize the affects of the sub-tropical sun we have in Florida. It is closer to the earth here in the sub-tropics, and can burn your skin, even on a cloudy day. So be sure to protect yourself from the harmful rays of the sun, lest you ruin your vacation on the first day. Bring sunscreen with a high SPF (30+), a hat to shield your face, and sunglasses to protect your eyes. Don't forget to reapply sunscreen throughout the day, especially if you're going to be in the water or at a theme park. A sunscreen spray is good for hard to reach places. Be sure you have every inch of exposed skin covered… even your ears, and especially your feet (you need those for walking on the rest of your Florida adventures!).
Gear Up for Water Activities in Florida
Florida offers a variety of water activities, like kayaking tours, rafting adventures, springs, and manatee encounters. Bring a waterproof phone case or camera to capture all the fun moments. A reusable water bottle will also come in handy to stay hydrated throughout the day. Bug spray will protect you from mosquitoes during hiking and kayaking activities, and dry-fit or quick-drying clothing will be useful in case you decide to do a nighttime bioluminescence tour.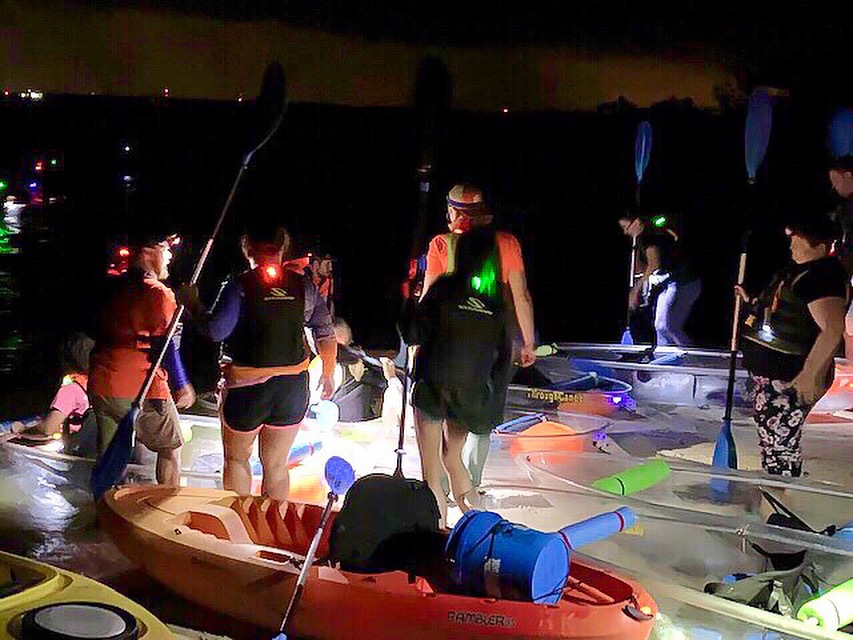 You'll Need these Florida Theme Park Essentials
Central Florida is home to some of the world's most famous theme parks, like Walt Disney World and Universal Studios. Bring a backpack to carry your belongings, comfortable shoes (like running shoes, or something made for walking – not flip-flops), and a refillable water bottle. You can also bring snacks to save money and avoid long lines. Don't forget your park tickets and a poncho in case it rains. Don't forget your sunscreen. You can buy it at the park, but it's expensive and by the time you remember you need it, it might be too late!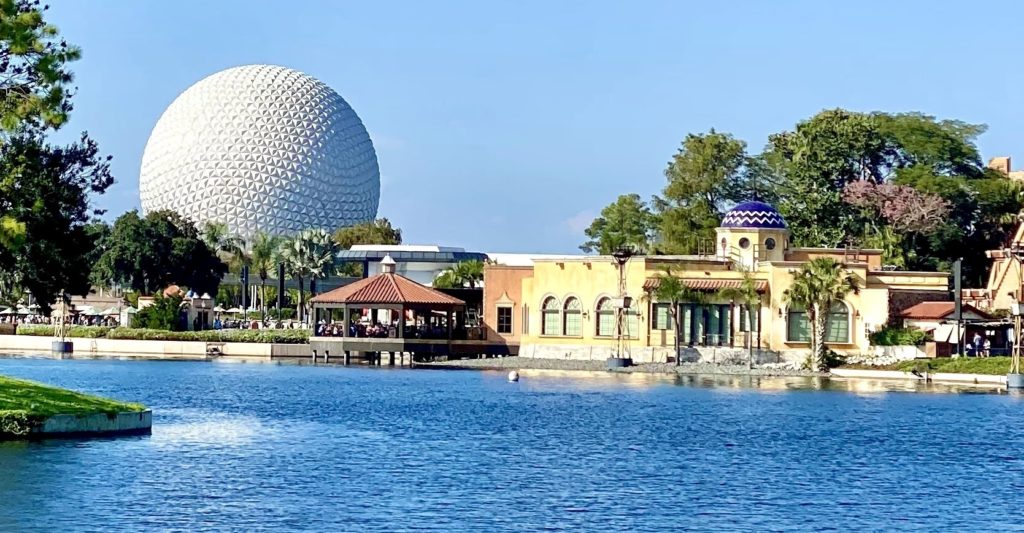 Shopping and Nightlife
Central Florida cities offer a variety of shopping and nightlife options. Bring a crossbody bag or purse to keep your belongings safe while you're out and about. Don't forget your ID and a credit card, and cash for parking or tips. Comfortable shoes are also a must if you plan on exploring the shopping centers or dancing the night away.
What should I pack for my Florida Spring Break?
Lightweight and breathable clothing, such as shorts, tank tops, sundresses, and flip flops
Swimsuit for beach and pool days
Comfortable shoes, including sneakers and sandals
Hat and sunglasses for sun protection
Sunscreen with a high SPF and aloe vera gel for sunburn relief
Waterproof phone case or camera for water activities
Reusable water bottle to stay hydrated
Bug spray for hiking and kayaking activities
Quick drying clothing for nighttime bioluminescence tours
Portable charger for all-day adventures
Poncho in case of rain (if you forget this one, buy it at Walmart or Walgreens; they are expensive at theme parks)
Backpack or crossbody bag for carrying your belongings
Snacks for theme parks (the only theme park that does not allow snacks is Aquatica)
Park tickets and ID
Light jacket for evening or breezy days
In conclusion, Central Florida is the perfect destination for adventure-seekers, with a variety of activities to keep you busy all day and night. Whether you're kayaking in Cocoa Beach, exploring the Kennedy Space Center in Titusville, tanning in Clearwater, or enjoying the theme parks in Orlando, be sure to pack light, stay hydrated, and experience Florida at its fullest!